Back to news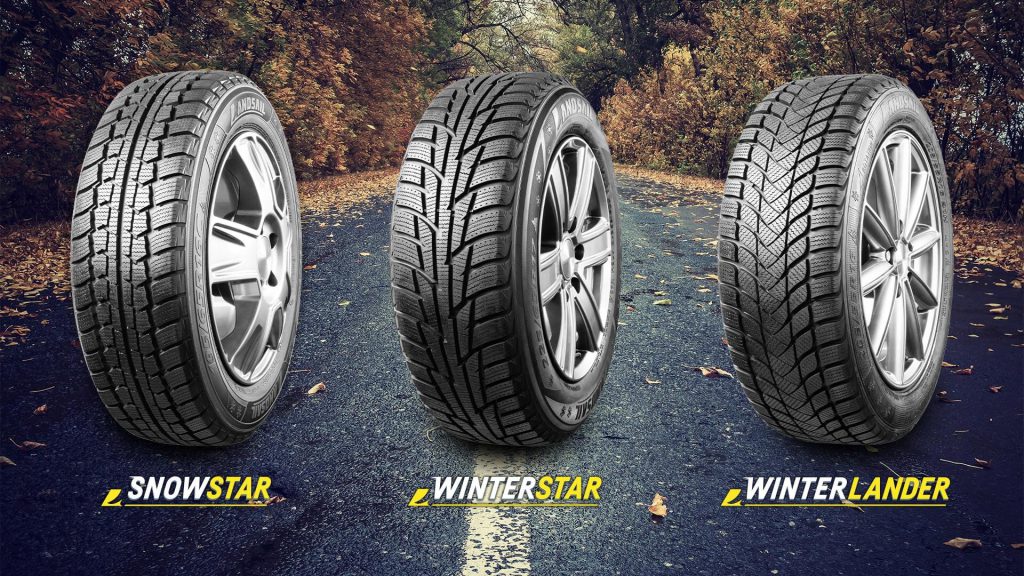 17th Nov 2021
Be prepared with Landsail's winter tyre range
News
Wetter, colder British winters put stress on summer tyre performance – but Landsail has a great value range of winter tyres to help drivers optimise cold-weather performance.
For ultimate winter performance, Landsail offers its UHP Winter Lander tyre, with wet-traction v-shaped tread pattern to reduce aquaplaning and sipes laid out in high-density waves to tackle snow. Sipes and grooves are also designed to stay open to further improve traction.
If you have an SUV or 4×4 Landsail's Winter Star tyre offers the same benefits, with a three-rib 'arrow' block down the centre to drive debris and water through more powerfully for higher traction vehicles.
Both have been created with a dedicated winter tyre compound that sticks to wet, cold and even icy surfaces better than a summer compound to help maintain full control.
"When conditions make driving tougher you need to give yourself the advantage," said Landsail UK Brand Manager Chris Saunders.
"With Landsail's range of winter and all-season tyres, drivers gain improved handling and braking in the winter months at great value and Landsail dealers can offer customers year-round peace of mind."
For more information on the Landsail range or to enquire about joining the Landsail dealer network call 08444 93 9000 or visit landsailtyres.co.uk.