Back to news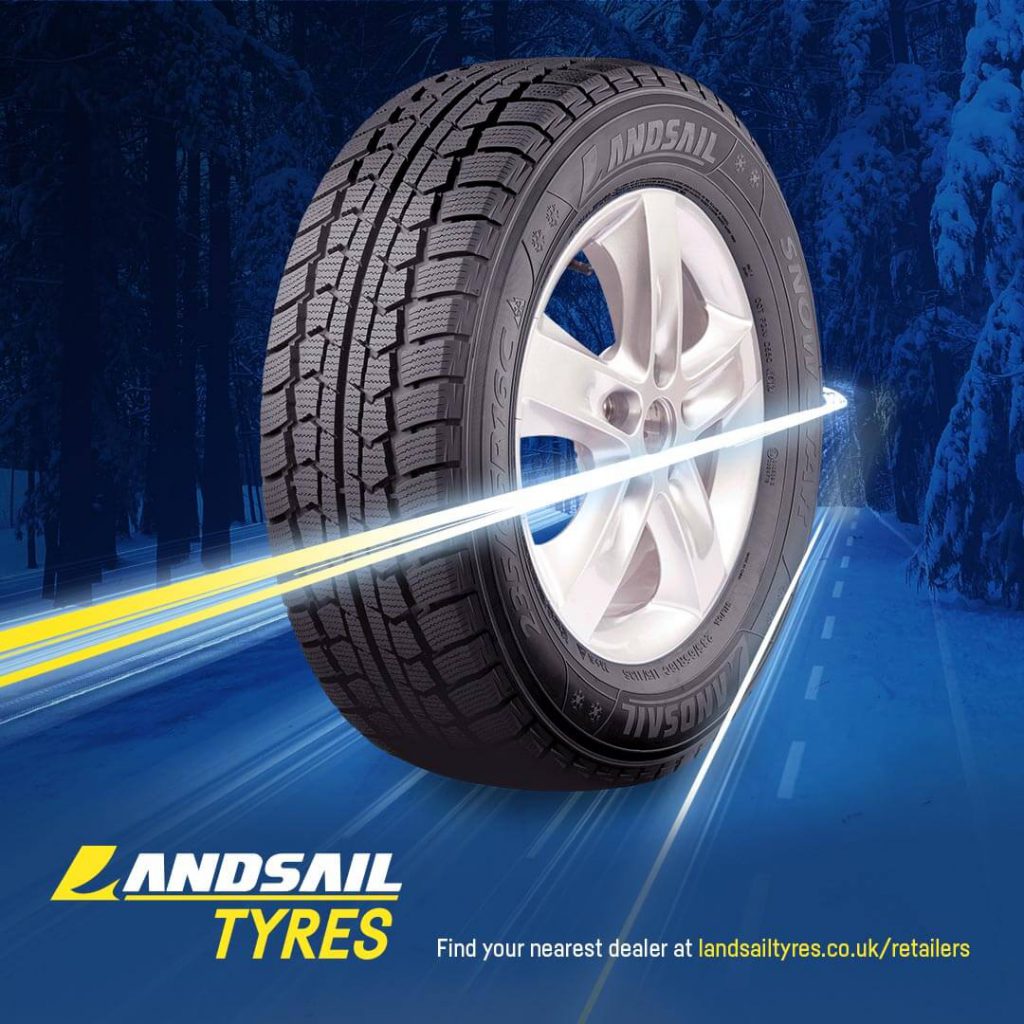 17th Nov 2021
Landsail Tyres' van range is ready to help deliver Christmas
News
The backbone of the British economy – van drivers – are under more strain than ever this year, but you can help them stay safe and efficient during their countless hours on the road with our van tyre range.
Losing time on the road due to a puncture or tyre replacement means losing money. And with competition for delivery work fierce, drivers are keen to stay ahead of the rest.
The pick of Landsail's van tyre range for winter is the Snow Star.
This dedicated winter van tyre has a tread design which caters for the pressures of a higher load vehicle. Snow Star is designed to manage the unique behaviour of a van with a taller centre of gravity in challenging wintry conditions.
Snow Star is formulated with an advanced silica compound to retain the flexibility needed for cold-weather control and the strength required to carry significant load. Its tread design is specifically engineered to channel water, snow and debris through the tread and out to maintain grip and braking performance.
With a saw tooth lateral groove design, a deep central channel and shoulders designed to reduce heat build-up and maintain cornering stability, Snow Star offers exceptional braking distance and cornering control in wet, icy and snowy conditions as well as outstanding cost-per-mile in temperatures below 7°C.
Meanwhile, the LSV88 is Landsail's original van tyre. Designed for durability but with agile handling for enhanced control and safety, it was the first van tyre manufactured in Landsail's cutting-edge Industry 4.0 facility.
"Vans play a more important role in the economy than ever," said Chris Saunders, Landsail UK Brand Manager.
"With more drivers working in the sector it has become more important to ensure they have the right tyres for the job. Cost is an important factor, as is safety, particularly with there being a very obvious peak around Christmas for deliveries.
"Creating a range of tyres designed to perform at an optimal level in all conditions made perfect sense to us. The LSV88 is a reliable everyday performer – a robust yet comfortable van tyre while for the busy winter Snow Star delivers increased control in lower temperatures."
For more information on the Landsail range or to enquire about joining the Landsail dealer network call 08444 93 9000.